Many people have made the switch to an organic plant-based diet because of the health benefits and to avoid cruelty to animals. Even if you are new to this scene, you can enjoy a meatless meal as well! Plenty of skilled restaurants can take traditional dishes and transform them into a meal that you would never guess lacked in animal products, making it easy to maintain a vegan diet. These restaurants are the perfect spot to enjoy for both those who are used to this type of eating as well as those who are looking to experience the other side of the coin.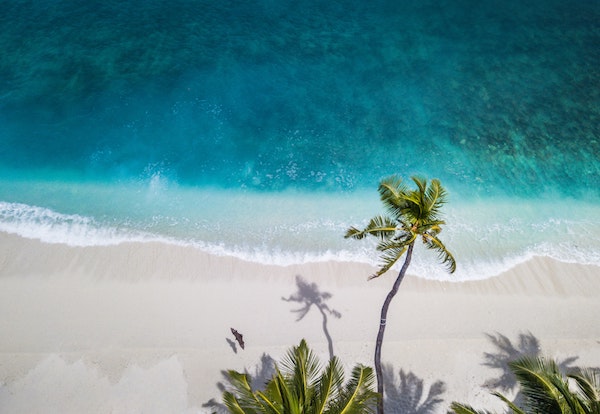 1. The Pitted Date Vegan Restaurant, Bakery and Café – Vegan
Avenida CTM Mz 174 Lote 1,2 y 3 Local 6, Zazil-ha, 77720 Playa del Carmen, Q.R., Mexico
This restaurants motto is "saving the planet one meal at a time". They have a goal to provide the community with delicious, upscale vegan meals that will leave your tastebuds asking for more. Their menu is an expansive all day breakfast menu that offers options such as omelets, crepes and bagels. Who doesn't love somewhere they can chow down on a delicious waffle at any time of day?
2. Peace & Bowl – Vegan
Calle 30 Nte entre Av 25 y Av, Gonzalo Guerrero, 77720 Playa del Carmen, Q.R., Mexico
Venture out with friends to this relaxing oasis that offers up the natural beauty of the courtyard location. Their funky vibe paired along with their scrumptious fruit bowls will have you feeling calm and refreshed. Smoothie bowls are their specialty, but they do offer other items like pita pizzas or salads if you are looking for something a little bit more to fill your stomach. Peace & Bowl is sure to satisfy your sweet tooth with their fresh fruit bowls.
3. Fresco Habito – Vegetarian
Calle 1 Nte. S/N, Centro, 77710 Playa del Carmen, Q.R., Mexico
Take a load off in this relaxed and beautiful atmosphere. Their goal is to create nutritious meals that are respectful towards animals by keeping their products out of the dishes. They have a large menu that has super bowls, scrumptious breakfast waffles and different kinds of smoothies to slurp on. Fresco Habito is sure to be the new hang out spot with their vibey ambiance and tasty menu.
4. Laylo Tulum Vegan Lounge – Vegan
Calle Andromeda Oriente #87 MZ05 LT08 entre Centauro sur, Satélite Sur y, 77760 Tulum, Q.R., Mexico
Laylo gives off a quaint and cozy feeling that is perfect for their aesthetic. Their popular item is a sushi burger that will have you wanting to return before you've even left. Couple this with one of their smoothies or wellness shots, and you'll be seeing why this is many peoples new favorite hot spot to enjoy a vegan meal. You can expect everything to be made fresh and served by friendly and hospitable staff.
5. El Vegetariano Mar y Tierra – Vegetarian
Calle Sol Ote. 27, entre Centauro Sur y Orion Sur, Tulum Centro, Centro, 77780 Tulum, Q.R., Mexico
The ambiance in this location seeps peacefulness as you sit indoor or outdoor to enjoy an organic meatless meal. One of their popular dishes are the vegan tacos that will fill you up without the guilt. If tacos aren't your style, try out their club sandwich along with a pina colada to wash it all down. You won't be disappointed when stopping in to give this menu a try.
6. Aguacate Limon – Vegan
Calle Polar Pte. MZA 7-Lote 10, Tulum Centro, 77760 Tulum, Q.R., Mexico
Indulge in a menu full of affordable comfort food at Aguacate Limon. Take a seat inside or out and bask in their natural ambiance paired along with their delicious plates. The vegan tacos are their most popular dish, but you will also be sure to love their vegan nachos or hamburgers! Grab an appetizing kombucha to go along with your carefully crafted meal.
Vegan and vegetarian meals can be found most anywhere you go. Whether you live in Playa del Carmen/Tulum or you are swinging by for a visit, these restaurants will be sure to serve you up high quality and mouthwatering organic meals.