How Diets Affects Our Health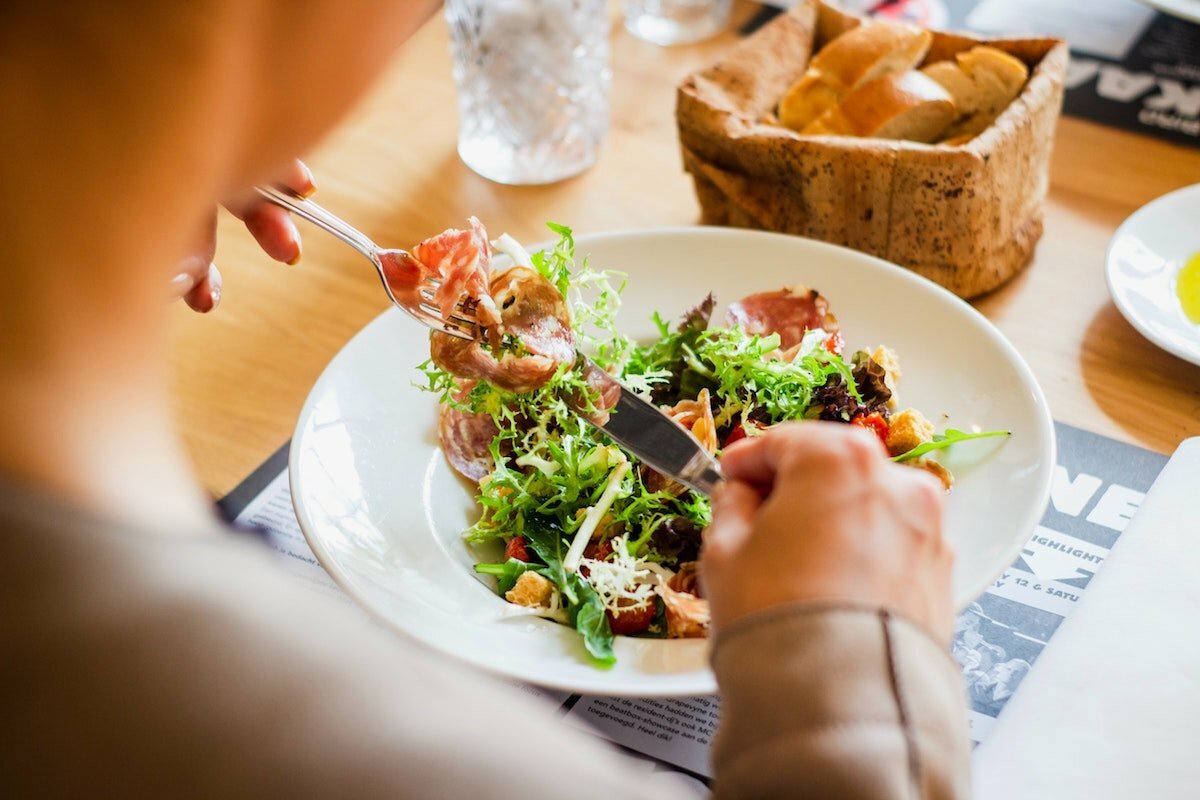 Please follow and like us:
How Diets Affects Our Health
When the word "diet" is mentioned, does it make you think of a weight-loss regimen?
If it did, you are probably not alone. Diet is usually used to mean a particular pattern of eating for weight management ( weight loss or weight gain)
There are different meaning of the word diet. Diet is the sum of food consumed by a person or other organisms and the mental and physical circumstances connected to eating. Dieting involves more than merely eating; it is about nourishment on every level.
Decisions made about dieting can significantly affect one's physical and mental health.
Types of Diet
This is the most common way of eating, one that almost abandons all intake of sugar. The only sugar in a Paleo diet comes from fruit.
This diet is a form of vegetarian diet that eliminates meat and animal products. One of the primary effects of this diet is that it reduces cholesterol and saturated fat consumption.
This diet was first introduced in 2003. It has to do with changing one's overall eating habits by balancing out one's everyday diet.
This is a diet that emphasizes eating uncooked and unprocessed foods. It eliminates the intake of any foods that have been pasteurized or produced with any synthetics or additives.
Benefits of a Healthy Diet
A healthy diet may help prevent certain serious diseases such as heart disease, stroke, and diabetes.
Eating a healthy diet when sick may help you to recover more quickly.
The best way of preventing obesity and overweight is to eat a healthy diet as it can help you lose weight.
The Effects of Dieting on Our Health
The body starts to respond to dietary changes as soon as they are made. These responses could be positive or negative, affecting not just our physical health but also our mental health.
Positive Health Benefits of Dieting
Increases longevity: When you follow a healthy diet plan combined with exercise, you can improve and increase your lifespan.
Boosts productivity: When we consume unhealthy food, we often feel sluggish and tired. However, when we eat a balanced diet consisting of vegetables, fruits, whole grains, lean meats, and low-fat dairy products, our body is provided with the essential nutrients to increase and maintain our energy level.
Enhances mood: Regulating your bloodsugar level through an adequate diet will help you feel better since what you eat impacts the part of your brain that regulates mood. A healthy diet can reduce stress as well.
Fights diseases: A healthy diet is essential in help prevent or manage a wide array of health conditions, including diabetes, arthritis, high blood pressure, heart disease, stroke, depression, and certain types of cancer.
Negative Effects of Dieting
Starvation mod: Dieting forces your body into a starvation mood by responding to our diet regement by slowing down bodily functions to conserve energy. This means your natural metabolism slows down.
Dieting can lead to an eating disorder – Many health professionals note that patients with eating disorders were dieting when they developed their eating disorders.
Dieting also impacts your mind. When you restrict calories, you limit your energy, which in turn can limit your brainpower. Studies reveal that people on diets have slower reaction times and less able to concentrate than people not on a diet.
Your diet has a lot to do with the workings of your immune system....
read more
Why Carb Cycling is one of the best ways to lose fat? Carbohydrates...
read more
What are you waiting for?
Check out the full recipe book!
Your diet has a lot to do with the workings of your immune system. What kind of foods you eat, what you combine in making those foods, how you spread your eating in a day, amongst other eating habits, can either make or mar your health. Research over time indicated...
Why Carb Cycling is one of the best ways to lose fat? Carbohydrates are a major part of a normal diet along with protein and fat. Intake of too many carbs without corresponding work to lose such would cause an increase in a person's weight.  Knowing this, would it be...