? It's officially soup season, are you as excited as I am?! It may come as no surprise but we really love soup at WholeYum. In fact, i'm a self-professed soupaholic. I love to eat it year-round, but it's especially delicious in the fall and winter when the temperatures are dropping and the holidays are near.  
I love soup because it's incredibly versatile, easy to make, and serves/stores in big batches. You can eat it immediately or refrigerate and freeze it for later. I started making homemade soup in my mom's kitchen years ago, and it's so difficult for me to go back to store bought, unless absolutely necessary (like when I lack time, or have a cold and want some quick chicken noodle soup ??‍♀️). But even then, most homemade soups come together pretty quickly. You can often make them in 30 minutes or less, and can get really creative with the ingredients.
 I decided to round up my favorite fall soups on WholeYum—and guess what? They're all low in sodium. The sodium in these soups come from the broth, but trust me, you won't miss the salt. The spices alone compensate in flavor, and they are better for your health. If you do miss the salt, you can always add it later without issue. If you make one of these soups you can expect tons of aromatic flavor, some spice, and lots of deliciousness. You can also expect your friends and family to beg you to make more.
While I love spice (and some of the soups are Thai inspired), I wanted to keep the flavors front and center, and add just a little kick of spice. Even after one sip, the flavors stick around to excite and please your taste-buds… I'm not kidding ?. For even more deliciousness top these soups with the suggested toppings (feta or cilantro anyone)? Or serve with toasted bread. If making the burrito bowl soup, serve with rice or quinoa to make it super filling. 
If you're not already a soup lover get ready to be converted. 
1. Thai Roasted Butternut Squash Soup
The stable of all fall soups is the butternut squash soup. If you've never made a butternut squash soup plan to do it ASAP. While delicious on it's own, my version is a little different in that it has Thai flavors like curry and coriander. I also made this will full fat coconut milk for a creamy texture and consistency. It's so good, go make it! Get the recipe.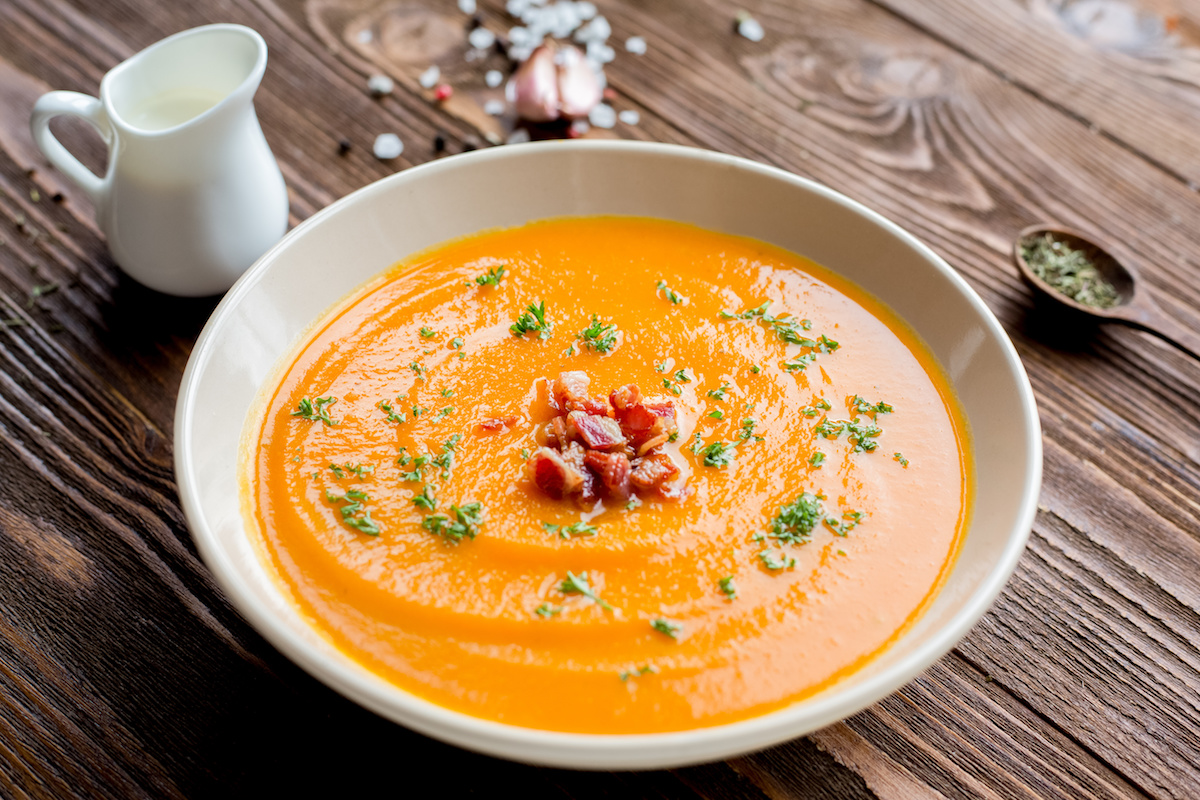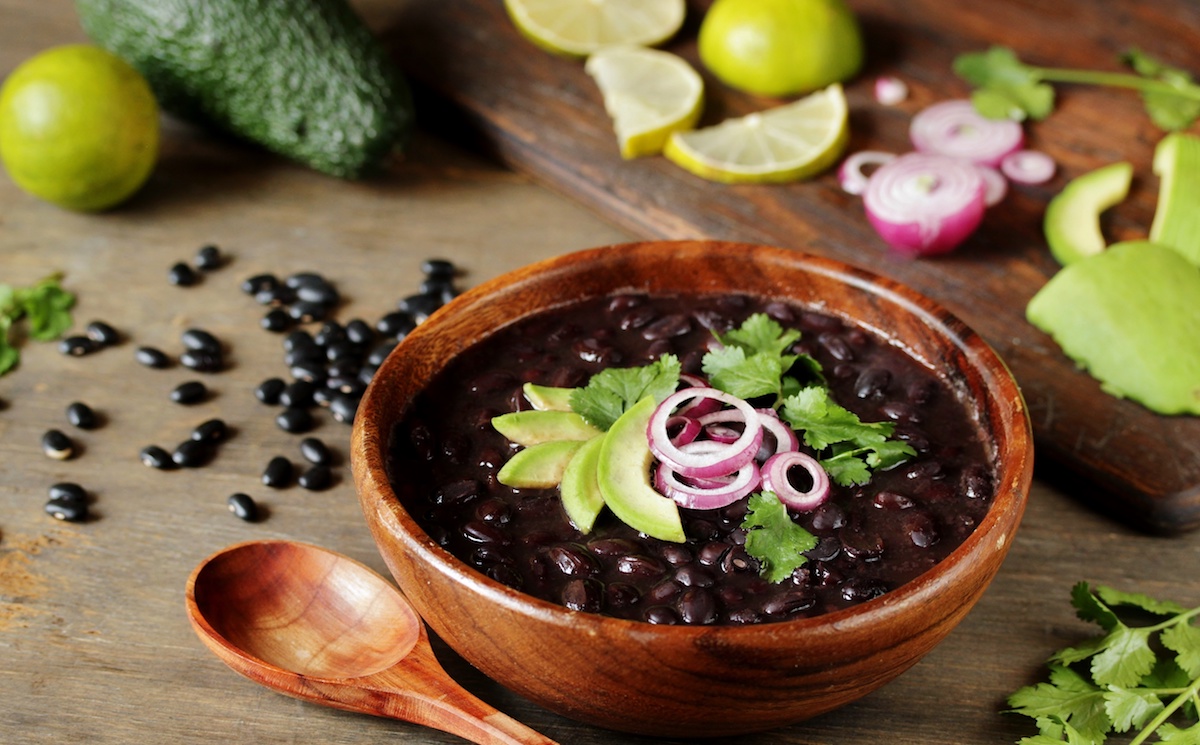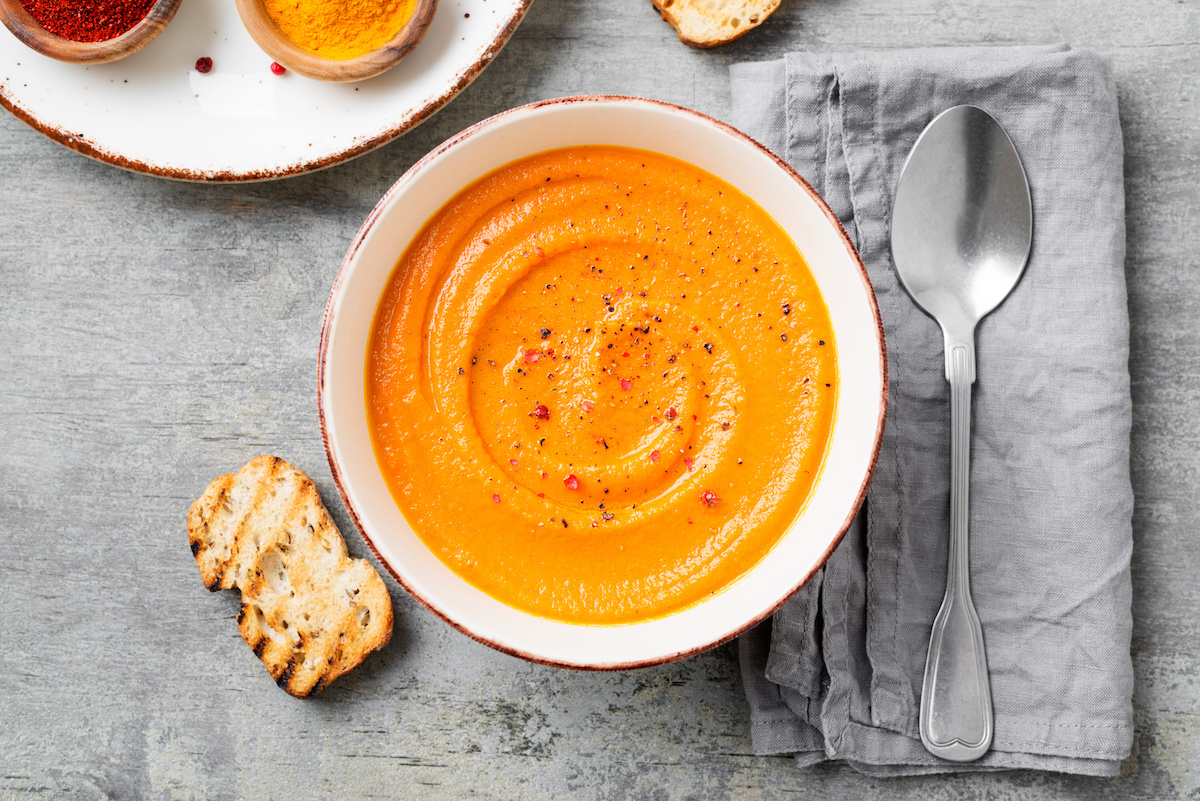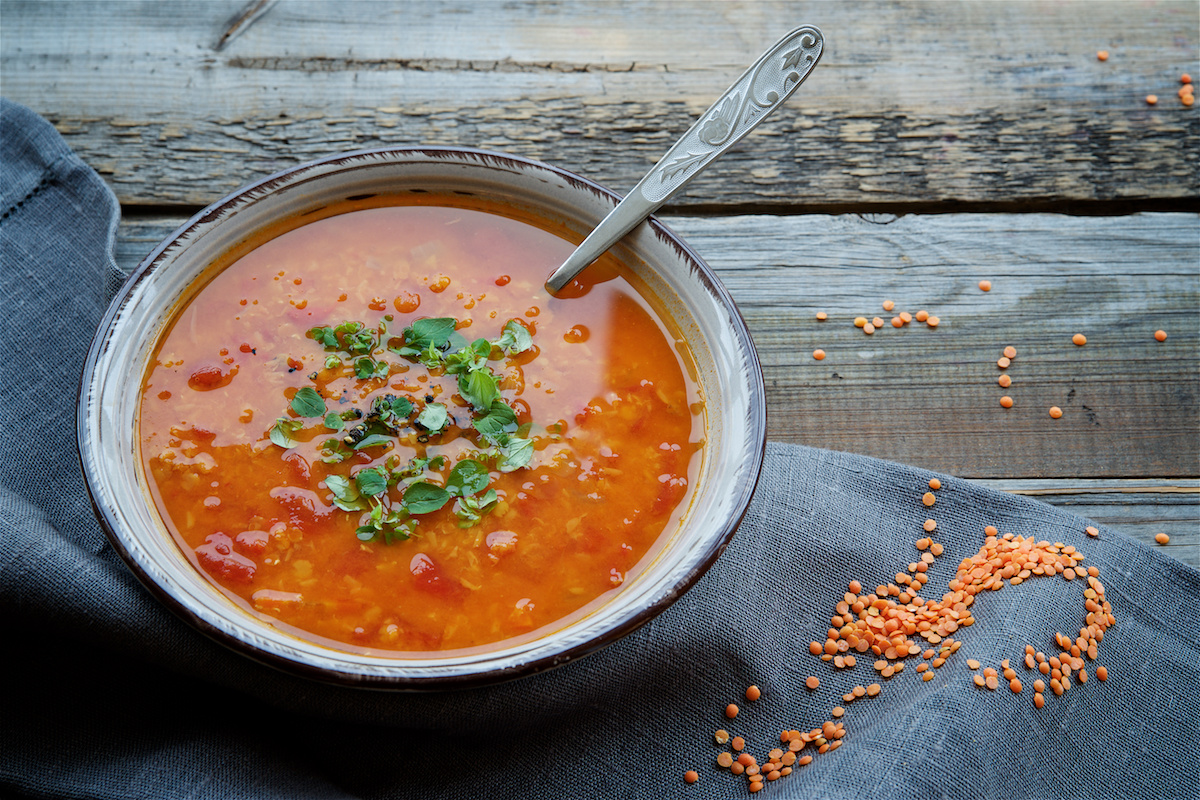 5. Thai Pumpkin Soup
Another Thai soup on the list, but the flavors justify it. This tastes very similar to the butternut squash and sweet potato soup, but it's not roasted like the others. I chose to use canned pumpkin for this recipe because real pumpkin is a little messy. You can however roast real pumpkin just like the butternut squash soup for a little more sweetness. Get the recipe.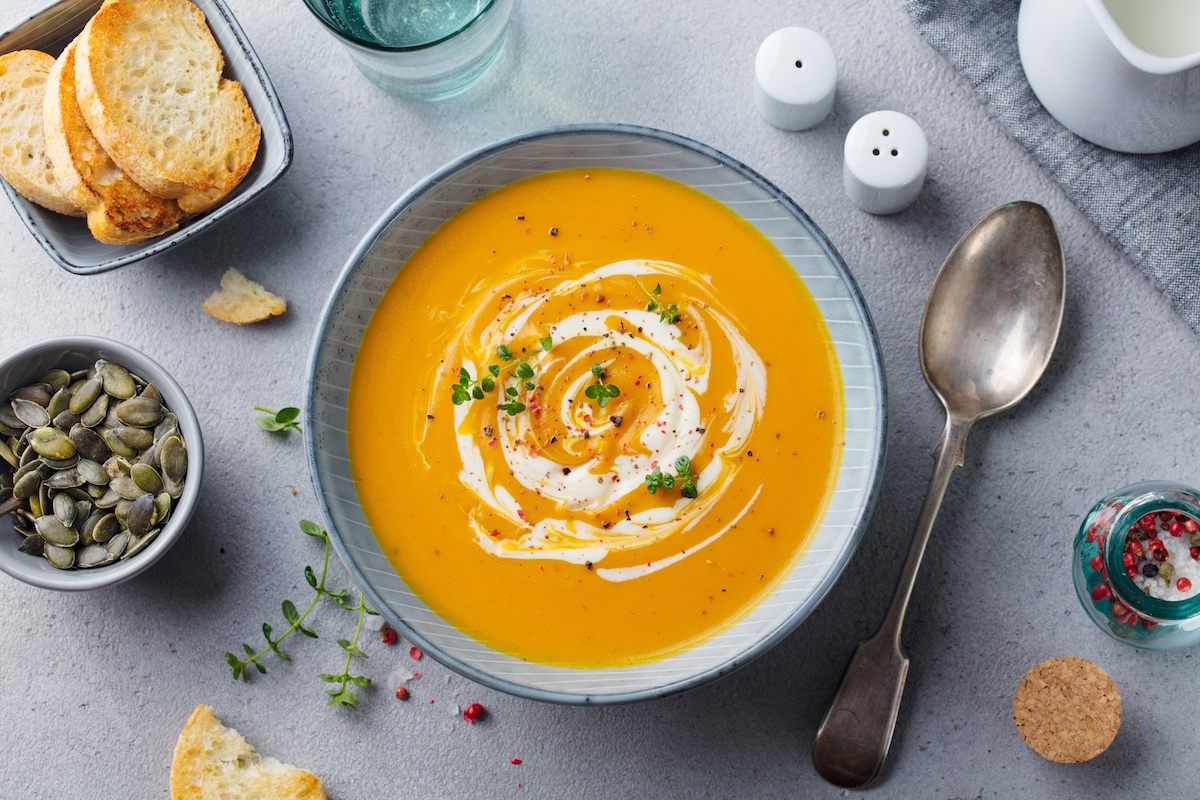 Again, we love soup here so we'll be posting a lot more soup recipes as we get further into the holiday season. Stay tuned for more and enjoy!