Keto Cheesy Peanut-Cashew Balls
Please follow and like us:
540 Calories/Serving, 20 Minutes
Keto Cheesy Peanut-Cashew Balls
Summary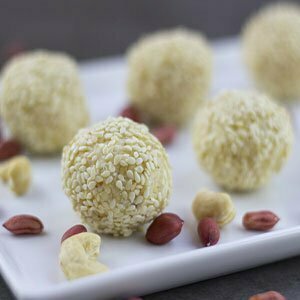 Recipe Name
Keto Cheesy Peanut-Cashew Balls
Author Name
Published On

1 cup of ground peanuts
1 cup of ground cashew
1/2 lb of fresh butter melted
1 cup of cream cheese
1/2 cup of sesame seeds

1
Grind the peanuts and cashews.
2
Place the mixture in a bowl, add the butter and cream cheese.
3
Stir until all ingredients combined well, and you get a sticky dough.
5
Spread the sesame seeds over parchment paper; roll each ball over the sesame seeds.
6
Place balls onto a large plate or into paper cups and refrigerate one hour before serving.
7
Keep refrigerated into the sealed container for up to 3 days.
What are you waiting for?
Check out the full recipe book!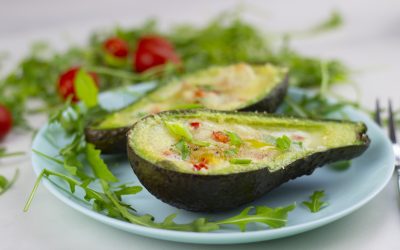 Oven Baked Chili Eggs in Avocado are low-carb, high in protein, and fat so yummy!! View on Youtube!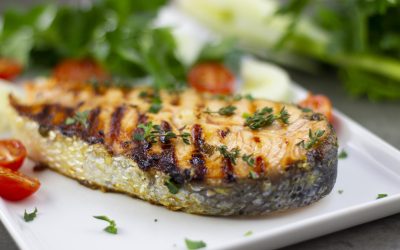 Grilled Salmon with Mustard and Fresh Herbs - KETO Friendly